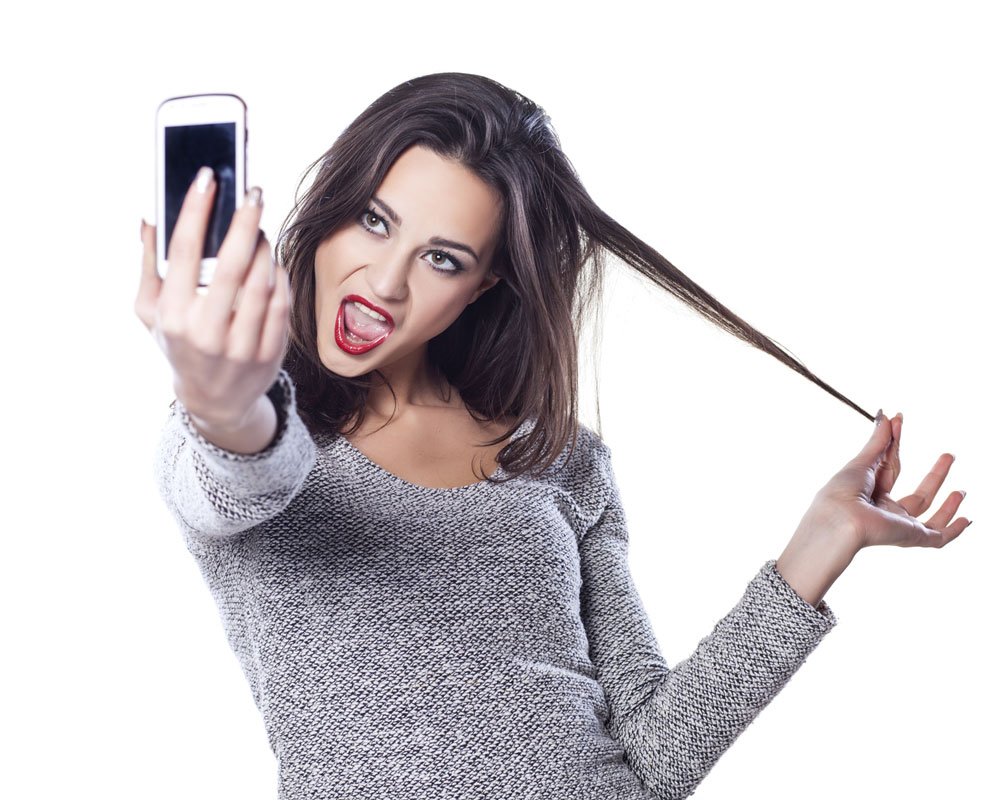 Selfie – was officially coined and became a word between 2000-2005. Meaning: a photograph taken with a smartphone or other digital camera by a person who is also in the photograph, especially for posting on a social media website – by Dictionary.com
The good – To be able to create a picture of one's self by holding the camera/phone without another person holding the phone or by a tripod. Quick, instant and ready to move on to the next subject or scene to photograph.
The bad – People have been injured and even killed while trying to take a selfie. While many of us say 'That would never happen to me, I know what I am doing', many people have stated that it was the excitement of the moment and all common sense went right out of the window.
The ugly – Lets called it way overdone – when every image that you have taken of yourself or with friends in the past two years ends up with your tongue out, fish lips, trying to look sexy or have cat ears then it is time for an intervention. We could not tell you how many parents have told us that they never see a good (they don't dare say really good) picture of their kids anymore.
So if you have to take a selfie, go for it, but try this.
1 – Be Safe! Look at your surroundings and where you are standing.
2 – If you have to make a funny face, no problem, just take a normal, real smile picture, that really shows how beautiful/handsome you really are! Your family and friends will appreciate it and most people get more 'wow' comments.
3 – If you can use a selfie stick, small cell phone tripod that fits into a purse or pocket, or ask a friend to shoot it and switch with that person and photograph again. This way you don't have 'The Long Arm' look which takes away from the people in the picture.
#selfies